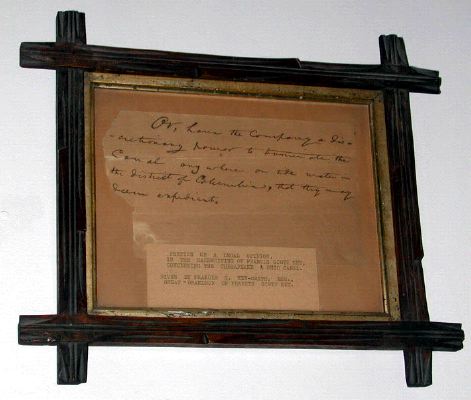 Portion of a legal opinion in the handwriting of Francis Scott Key, Concerning the Chesapeake & Ohio Canal.
Given By Francis S. Key-Smith, ESQ. –Great Grandson of Francis Scott Key

Click a Thumbnail picture to view a larger image. Also Note: Descriptions can be viewed under each thumbnail as well. (you can re-size the row of Thumbnails by clicking and dragging the border.